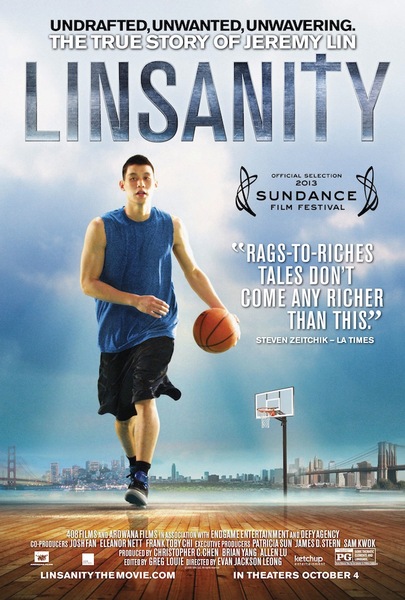 It's Linsanity with PA3 & A4P
Friday, October 11
7PM and 9PM Shows
Princeton Garden Theater, Nassau Street, Princeton
The Princeton Area Alumni Association (PA3) in association with the Asian American Alumni Association of Princeton (A4P) proudly sponsor the New Jersey opening of the country's hottest documentary, "Linsanity." Even the most casual basketball fan knows the story of Jeremy Lin's explosion into our consciousness as he and his New York Knick teammates created one dramatic win after another last year in a season that seemed to be going nowhere.
Join us for what may be the only two showings of Linsanity in New Jersey on Friday, October 11th @ 7:00 pm and 9:00 pm.
Tickets must be purchased in advance via this web page. Students purchasing discounted tickets must show a valid student ID when picking your tickets up at will call on the evening of the 11th. We hope to see you there!
Tickets are
$15.00 General Admission
$7.50 for Students and Dues Paying PA3 members
TICKETS MUST NOW BE PURCHASED AT THE BOX OFFICE ON A FIRST COME, FIRST SERVED BASIS. Approximately 60% of the tickets were sold via the pre-sale.
Check out the
Linsanity website.
View the movie trailer
here
.