The Princeton Propellers: What We Do

The Princeton Propellers, an initiative of the Princeton Area Alumni Association (PA3), were established in 2016 to showcase technical innovation --- across the entire Princeton Gown & Vicinity ecosystem. Our aim was to bring together a diverse set of players whose paths would not normally cross: faculty, students, alumni, venture capitalists, bankers, scientists, engineers, clinicians, intellectual property attorneys, policy developers and other technical innovation stakeholders in the Greater Princeton area.
Prior to COVID-19, we met at Quadrangle Club, 33 Prospect Avenue, adjacent to the Princeton University Campus, the Second Tuesday of most months (September – June) 6 – 8 P, for a cocktail party anchored by an issue-oriented talk and followed by vigorous Q & A.
In May, 2020, we transitioned the Propellers to a Zoom format --- still on the Second Tuesday of most months, but now starting at 7 P, Eastern US Time, to accommodate a growing worldwide audience and speakers in distant time zones.
Videos of prior Propellers may be found here
For further information, please contact:
propellers@princetonaaa.org.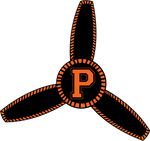 Keep the Propellers Flying!
The Propellers are entirely donations-funded.
FULLY TAX-DEDUCTIBLE
contributions can be made:
By check:
to "The Princeton Area Alumni Association (PA3)"
ATTN:
Dan Hayes-Patterson, Treasurer
1324 Stuart Road, Princeton, NJ
08540
(Please stipulate "for the Propellers")
Princeton Alumni may add $30 "for PA3 Dues"
Speakers & Topics
(click on dates below for details)
April, 2022: Donald R Sadoway, Professor, Materials Chemistry, Massachusetts Institute of Technology; Electrochemical Energy Storage: Towards Decarbonization and Profitable Sustainability

March, 2022: Navid Redjal, MD, Director, Neurosurgical Oncology, Capital Institute for Neurologic Disease, Capitol Health; Stereotactic Radiosurgery: A Transformation in Managing Neurologic Disease --- From Operating Room to Outpatient Treatment

February, 2022: Robert Soler, Vice President, Biological Research & Technology, BIOS Lighting; Leveraging Advances in LED Lighting to Maximize Human Health

November 2021: Filipe Pereira, Founder & Head of Innovation, Asgard Therapeutics; Combining Cell Fate Reprogramming & Immunotherapy: A Revolutionary Approach for Cancer Treatment

October 2021: Madelyn "Mattie" Baron & Daniel Santillan, Equipment Design & Software Verification Engineers; Joby Aviation & The Future of Urban Mobility

September 2021: Richard A Lang, Director Visual Systems Group, Cincinnati Children's Hospital Medical Center; Prevention of Myopia & Treatment of Metabolic Disorders: Surprising New Roles for Light-Based Disease Therapies

June 2021: Paul P G Gauthier, Director R & D, New Products and System Innovations, Bowery Farming; Vertical Urban Farming:
A Technological Solution to Farming in the 21st Century & Beyond

May 2021: Whitney H Huang, Embedded Software Engineer, Zipline International; Transforming Medical Logistics with Drones:
Bringing Health Products to Africa, the US & Beyond

April 2021: Artur Filipowicz, Chief Technical Officer, Soterea; How AI is Empowering a Non-Collision Driving World:
Possibilities, Limitations & Next Steps

March 2021: Neil Anthony Sims, Founder and CEO, Ocena-Era, Inc.; Offshore Aquaculture & World Protein Demand: Commercial Incentives to Fulfill Conservation Imperatives

February 2021:: Rescheduled to April 2021

October 2020: Bora Gulari, Olympian and CEO, Flo-Hy, Ltd., and Ricardo Bencatel, Technical Director, Flo-Hy, Ltd.; Technical Innovations in Hydrofoiling: Breakthroughs in Crafting 'The Boat That Flies'

September 2020: Christopher W Shaw, historian and author of Preserving the People's Post Office; and Kyle Moore, postal carrier and past president of NALC – NJ Branch 268: American Postal Innovations: What Citizens Need to Know

June 2020: David Herman, MD, Chair, Infection Control, Penn Medicine, Princeton Health, An Up-to-Date Briefing on COVID-19 and Dealing with this Pandemic at the Local Level

May 2020: Steven Peskin, MD; Tom McCarrick, MD; Howard Baruch, MD; & Rod Kaufmann, MD, COVID-19 Unleashes Telemedicine Innovations: New Paradigms for Delivering Patient Care: A Panel Discussion

April 2020: Andrew Voros, CEO, PrevenTive Conservation, LLC, Photocatalysis & Pandemics: Bringing to Light a New Approach (Postponed - To Be Re-Scheduled)

March 2020: Navid Redjal, MD, Capital Institute for Neurosciences, Capital HealthDirector, Neurosurgical Oncology
Stereotactic Radiosurgery: A Transformation in Managing Neurologic Disease --- From Operating Room to Outpatient Treatment
(Postponed at University's Request Owing to Onset of COVID-19 Pandemic)

February 2020: Stephanie Thomas & Charles Swanson, Princeton Satellite Systems, Vice President & Senior Scientist, Frontiers in Commercializing Fusion Development: The New Landscape of Companies Investing in Fusion Worldwide

December 2019: Greg Matzat, Webb Institute of Naval Architecture; *Stevens Institute of Technology, Engineer and Offshore Wind Consultant, Harnassing Ocean Winds to Generate Clean Energy for NJ & the US

November 2019: Andrew Voros, Rutgers '80, Senior VP, PrevenTive Conservation USA, Technical Innovations in Conserving Museum Collections & Architectural Heritage Structures: New Roles for Sunlight & Photocatalytic Agents

October 2019: Will Watts '09, Director, Operations Engineering, Block Renovation, "Streamlining the Home Renovation Process: A New Process that Dovetails for Homeowners AND Contractors"

September 2019: Andrew Houck '00, Harvard *05, Professor, Electrical Engineering, Princeton University, Decoding the Realm(s) of Quantum Engineering: Tilting at Tackling the Computationally Infeasible

June 2019: Clay Patterson, NE Regional Manager, iD Tech, Paul A Durst & Sharon L De La Cruz, Council on Science & Technology, Princeton University, Challenges in Next-Generation STEM Education: Connecting the K-12 Experience to College Curricula

April 2019: Evan J Conte, MD, Binghamton '05, Albert Einstein School of Medicine '09 Trenton Orthopaedic Group at the Rothman Institute Pioneering Techniques in Shoulder Replacement: Past, Present and Future

March 2019: Andrew Voros, Rutgers '80, Senior VP, PrevenTive Conservation USA, A Division of ExecuTREK Systems, LLC, Recent Developments in Photocatalysis for Air Pollution Abatement And Self-Cleaning Exteriors: Passive, Affordable, Green, Sustainable

February 2019: George Powch, MIT '69, Stanford *71 & HBS *73, CEO, VerLASE Technologies LLC, Color Technology Options in NextGen Smart Phones & Devices:, A Case for MicroLED Display

December 2018: F J Mallen, MD, Pratt Institute '70; M J Berry II, University of California Berkeley, '89; & John Frederick '51, Assessing a New Treatment for Age-Related Macular Degeneration - A Panel Discussion

November 2018:José Avalos, Universidad Iberoamericana '96, Assistant Professor, CBE, Princeton, Engineering Microbes to Sustain Planet Earth

October 2018

: Jacob Loewenstein '11,

The Phone is Only the Beginning: What It Will Take To Make AR Worth Wearing a Computer on Your Face

September, 2018:

Rich Hollingsworth '71,Director of Operations, High Asset Tagging, Tego, Inc.,"Radio-Frequency ID in Aerospace, Life Sciences & Beyond:

Collecting, Storing, Managing and Using Intelligent Asset Data"

June 2018: Aly Cohen, MD & Clay Patterson, Equipping the Next Generation to Lead Long, Healthy Lives And Cope with the Velocity of Technological Advance
May 2018: Jonathan Lu '18, Stakeholder Mechanics in Shaping Climate Change Policy: Weighing Carbon Fee & Dividend Options for New Jersey
April 2018: Konrad P. Kording, Technical Innovations in Data Driven Medicine: Cross Validating Methods in Disease Detection, Diagnosis & Treatment
March 2018: Neil Chatterjee '15, Democratizing the Internet: Marshaling Blockchain for Wi-Fi Without ISPs
February 2018: Alain L. Kornhauser *71, Autonomous Vehicles: Where Are We Going & How Will We Get There? De-Fogging Your Shift from a Drive to a Trip
January 2018: Daniel J. Cohen '08, Crowd Control: Swarm Engineering for Medicine & Biotechnology
December 2017: Stephanie Thomas, Adventures in Astronautics: From Fusion Rockets to Pluto – to Getting the Grants to Pay for Them
October 2017: Devin Walsh '11, Beyond Bitcoin: How Blockchain is Transforming: Cryptocurrency, Commerce and the Arts
September 2017: Christian Theriault '07 *08, New Directions in Biomedical Screening: Adaptive Optics for Live Non-Invasive 3D Volumetric Imaging
June 2017: Joy Meserve, Jump-Starting the Entrepreneurial Drive in Children: Giving Them Space to Do Something Big
May 2017: Tyler Hopf *15, Remodeling Reality: Designing for and with Virtual Reality
April 2017: Will Watts '09, Accelerating Into the Future: Building Electric Vehicle Infrastructure
December 2016: Sherrie Preische *95, Harnessing Data Analytics to Drive Election Outcomes
October 2016: Megan Partridge '14, Rebranding Sustainability: Social Entrepreneurship in the Creative Industries
September 2016: Kevin Wong '05, The Outsider's Innovation Advantage
June 2016: Dora Mitchell *08, Talking vs. Doing: Successes in Applied Entrepreneurship
May 2016: Mark Tanner '12, Rapid Growth in a Competitive Sector: A Cautionary Tale
April 2016: Andrés I. Perez-Benzo '13, To Raise or Not to Raise: How to Capitalize Your Startup