PA3 INVITES YOU TO "SECOND TUESDAYS"
A PRINCETON PROPELLER EVENT
AT QUADRANGLE CLUB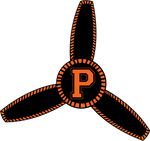 FOR ENTREPRENEURS,
NAVIGATORS & THE CURIOUS
Please Join Us for Cocktails & Hors d'oeuvres
33 PROSPECT AVENUE – PRINCETON, NJ
6 P, TUESDAY, November 13th, 2018
Speaker: José Avalos, Universidad Iberoamericana '96
Assistant Professor, Chemical & Biological Engineering
The Andlinger Center, Princeton University
"Engineering Microbes to Sustain Planet Earth"
Advances in synthetic biology, such as the development of engineered metabolisms, biosensors and genetic circuits, have revolutionized mankind's ability to monitor and control cellular functions in the manufacture of chemicals and materials. With these new tools, previously unsolvable problems in energy, the environment, industry and sustainability, can now be addressed. Following years of study at Johns Hopkins University School of Medicine, Rockefeller, MIT and the Whitehead Institute, José Avalos is well-positioned to take us into the world of microbial engineering. He will explain how it is transforming production of: the chemicals we use; the fuels we burn; the clothes we wear; the food we eat; and the materials we employ.
Registration Required via propellers.princetonaaa.org
NEXT PRINCETON PROPELLER: Tuesday, December 11th (6 P)