PA3 INVITES YOU TO "SECOND TUESDAYS"
A PRINCETON PROPELLER EVENT
AT QUADRANGLE CLUB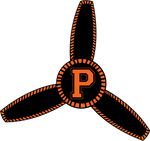 FOR ENTREPRENEURS,
NAVIGATORS & THE CURIOUS
Please Join Us for Cocktails & Hors d'oeuvres
33 PROSPECT AVENUE – PRINCETON, NJ
6 P, TUESDAY, June 11th, 2019
Speakers: Clay Patterson
NE Regional Manager, iD Tech
Paul A Durst & Sharon L De La Cruz
Council on Science & Technology, Princeton University
"Challenges in Next-Generation STEM Education:
Connecting the K-12 Experience to College Curricula"
Since 1999, world-renowned iD Tech camps have delivered STEM education (science, technology, engineering and mathematics) to the K-12 set; and from 2010, Princeton University's Council on Science & Technology has fostered intellectual exchange, interdisciplinary research and collaborations between STEM fields and the arts, humanities and social sciences. However, while some youngsters take a STEM path early in life, others come to it only in later years. Providing smoother transitions to college for the former; creating more welcoming entry platforms for the latter; and enhancing STEM's role in making us all more informed citizens --- are core critical issues our speakers will discuss.
Registration Required via propellers.princetonaaa.org
NEXT PRINCETON PROPELLER: Tuesday, September 10th (6 P)