PA3 INVITES YOU TO "SECOND TUESDAYS"
A PRINCETON PROPELLER EVENT
AT QUADRANGLE CLUB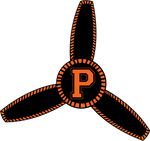 FOR ENTREPRENEURS,
NAVIGATORS & THE CURIOUS
Please Join Us for Cocktails & Hors d'oeuvres
33 PROSPECT AVENUE – PRINCETON, NJ
6 P, TUESDAY, October 8th, 2019
Speaker: Will Watts
Director, Operations Engineering, Block Renovation
"Streamlining the Home Renovation Process:
A New Platform that Dovetails for Homeowners AND Contractors"
Few "things" mean more to us than our homes. And, many of us have dreams, whether we act on them or not, to renovate these spaces and make them more truly ours. But it's often a navigational process fraught with pitfalls. Where does one begin? How much will it actually cost? How long will it really take? Who will: vouch for the quality of the materials; vet the contractors; coordinate and manage the design, board approvals and construction planning? Aerospace Engineer and Princeton alumnus Will Watts will address these questions and tell us how Block Renovation, a young Brooklyn-based company, couples new technologies with process innovations that bring order, clarity and tightness to home renovation. In particular, he will showcase Block's all-inclusive platform approach that has drastically simplified the process --- to benefit homeowners and contractors alike.
Registration Required via propellers.princetonaaa.org
NEXT PRINCETON PROPELLER: Tuesday, November 12h (6 P)