PA3 INVITES YOU TO "SECOND TUESDAYS"
A PRINCETON PROPELLER EVENT
AT QUADRANGLE CLUB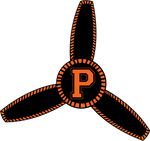 FOR ENTREPRENEURS,
NAVIGATORS & THE CURIOUS
Please Join Us for Cocktails & Hors d'oeuvres
33 PROSPECT AVENUE – PRINCETON, NJ
6 P, TUESDAY, November 12th, 2019
Speaker: Andrew Voros
President, PrevenTive Conservation, LLC
"Technical Innovations in Conserving Museum Collections & Architectural Heritage Structures: New Roles for Sunlight & Photocatalytic Agents"
Cultural treasures --- from outdoor sculptures and monuments to indoor museum collections and artifacts --- require continual diligent care and maintenance. Though we seldom think about it, all are subject to soiling and biological attacks that degrade. Outdoors: cleaning techniques, especially pressure washing, and biocides are themselves destructive and have adverse environmental impacts. Indoors: storage cabinets and display cases "off gas" volatile organic compounds (VOCs) that contribute to deterioration and pose indoor air quality hazards to museum goers. Following an overview of photocatalytic technology, speaker Andrew Voros will describe methods that outdoors passively make structures biostatic and self-cleaning; and which indoors render VOCs into carbon dioxide and water. He will also address issues of difficult access, costs and insurance considerations.
Registration Required via propellers.princetonaaa.org
NEXT PRINCETON PROPELLER: Tuesday, December 10th (6 P)