PA3 INVITES YOU TO "SECOND TUESDAYS"
A PRINCETON PROPELLER EVENT
AT QUADRANGLE CLUB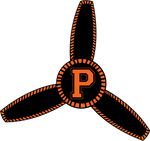 FOR ENTREPRENEURS,
NAVIGATORS & THE CURIOUS
Please Join Us for Cocktails & Hors d'oeuvres
33 PROSPECT AVENUE – PRINCETON, NJ
6 P, TUESDAY, April 10th, 2018
Speaker: Konrad P. Kording, ETH Zurich '97, *01
Professor, Bioengineering, University of Pennsylvania
"Technical Innovations in Data Driven Medicine:
Cross Validating Methods In Disease Detection, Diagnosis & Treatment"
Smart phones and other wearable sensors, increasingly embedded in everyday life, have spurred rapid accumulation of our daily life data. While machine learning algorithms, derived from this data, have yet to make a major impact on medical decision making, they do hold promise and are increasingly used in studies of: cardiovascular disease, falls, measuring rehabilitation outcomes in stroke and amputees, monitoring Parkinson's disease symptoms and detecting depression. But how reliable are these algorithms and how should they be evaluated? Dr. Kording will discuss these new data sources; emerging methods to gauge their reliability; and the awesome possibilities they empower for human health.
Registration Required via propellers.princetonaaa.org
NEXT PRINCETON PROPELLER: Tuesday, May 8th (6 P)